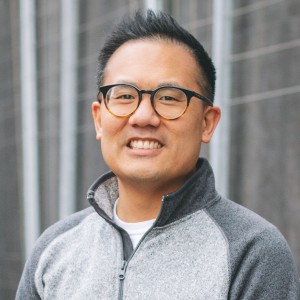 Launching his urban planning career in 2001, Todd Vanadilok, AICP [he/him/his] founded Egret & Ox Planning, LLC in 2017 after 16 years of private consulting with Chicago area-based Teska Associates, Inc. With a career spanning over two decades collaborating with communities, partners, leaders, and better minds across the country, Todd has amassed extensive experience in various areas of focus in urban planning and community development. This experience is reflected in the services that Todd offers as an independent contractor via his private practice.
EDUCATION
:: University of Michigan, Master of Urban Planning, 2001
:: Northwestern University, BS Civil Engineering, 1999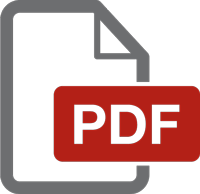 Resume
AFFILIATIONS
:: American Planning Association (APA) | 2001-Present
:: APA Illinois State Chapter (APA IL) | 2001-Present
:: APA Colorado State Chapter (APA CO) | 2017-Present
:: American Institute of Certified Planners (AICP) | 2013-Present
SERVICE
:: AICP Jobs Analysis Task Force, Member | 2015-16
:: AICP National Membership Standards Committee, Member | 2015-18
:: APA Chicago Metro Section (APA-CMS), Director/Assistant Director | 2008-17
:: APA IL Diversity Committee, Chair | 2015-16
:: CMAP Land Use Committee, Member | 2008-17
:: CMAP ON TO 2050 Plan Resource Group, Contributor | 2016-17
:: APA Asian & Pacific Islander Interest Group, Programs Director | 2021-Present
:: We Will Chicago Citywide Plan, Advisory Council Member | 2021-2022
RANDOM FACTS
:: Has a twin brother
:: Eats sandwiches perimeter first, middle last
:: Is a diehard Pittsburgh Pirates fan
:: Likes alternative music, classical, and banda (it's the tuba)
---
APA PODCAST
APA People Behind The Plans Podcast (October 2019)
I discuss the intersection of social justice and urban planning with the American Planning Association and Courtney Kashima of MUSE Community+Design, as well as reflect on various aspects and lessons learned throughout my career.
---
EDUCATIONAL COMIC SERIES

In March 2019, I launched an educational comic series based on the name and values of the firm. Titled "Planning with Emie & Ollie," the comic series follows Emily the Egret and Oliver the Ox as they learn about social justice issues within the realm of urban planning. The intent of the comic series is not to raise any new issues but give voice to them in a creative means. Click here for a Comics Inventory.